The ultimate knowledge assessment platform
Assess your candidates and students' design skills with hands-on  questions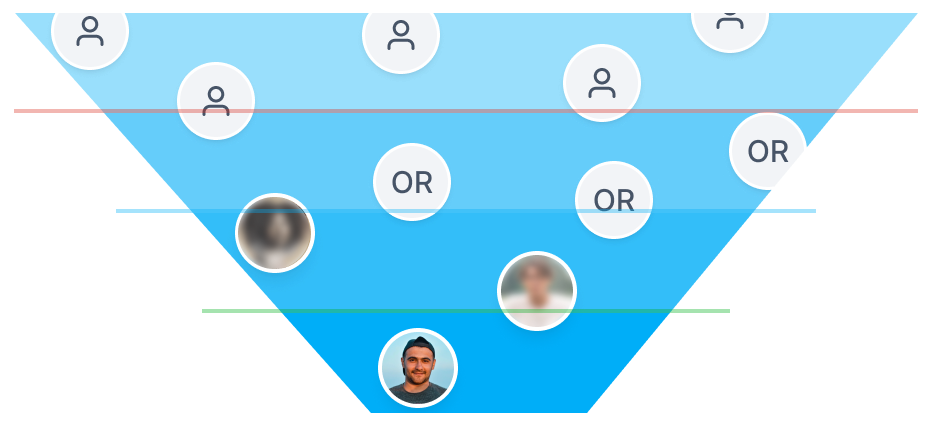 Interview only qualified candidates
No more resource waste on fruitless interviews. With SimplifiedUX, only speak with qualified candidates that have the skills required for the open positions.Shortlist candidates that will be a good fit for your company without spending hours interviewing.
Use SimplifiedUX to carry out periodic assessments to enhance career growth. Give them access to resources, tools, tips, and mentorship for development.
Hire the right quality human capital.
Position your students for growth
Use SimplifiedUX workbooks to assess your students on the topics you have taught them. Our workbooks cover several design topics that will put students on the right path.
Assess your students' knowledge to learn how to help position them for career growth.
Tailor your courses, curricula, and training materials for success using SimplifiedUX as a guide.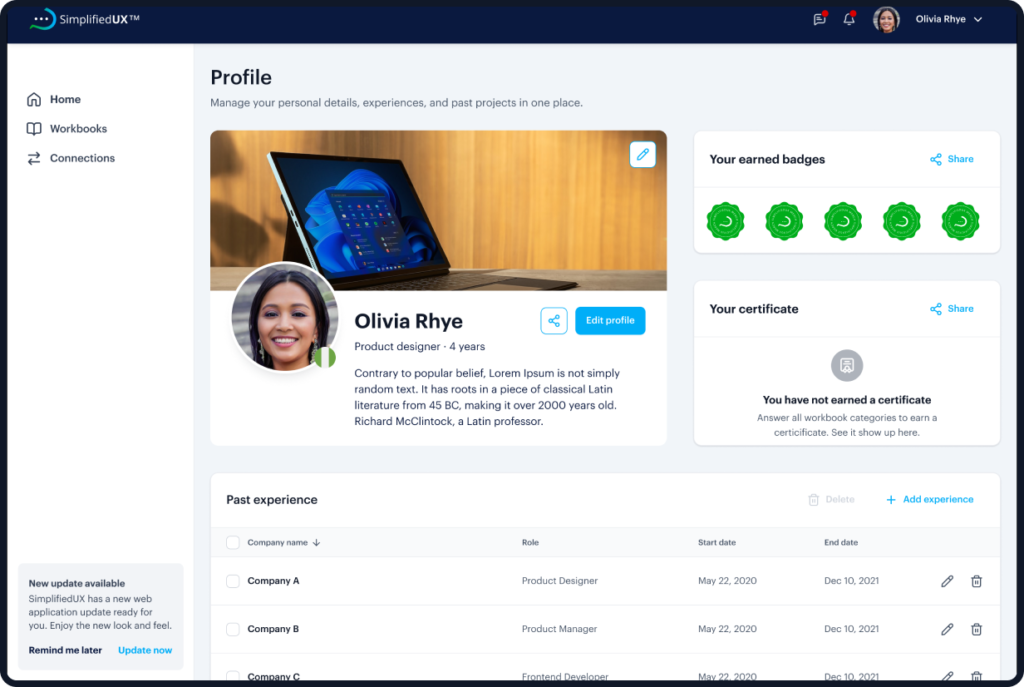 Cut the chase. See all you need at a glance
Our designers' profiles contain everything you need without the hassle.
Get up to 60% time back with already vetted candidates.
Spend less time on interviews, see candidate's bio, past experience and works, badges, and certificates at a glance.
Are you in search of beginners, associates or experts, generalists or specialists? SimplifiedUX got you covered.
Assess candidates and students easier
Join businesses like yours saving resources using SimplifiedUX.