Test your knowledge,
enhance your design skills

, and land your dream job
SimplifiedUX puts you in the right spot to connect with recruiters and hiring managers through our leaderboard — so you stand out of the crowd.
Elevate Your UX Design Skills
Test your skills with our comprehensive UX design workbooks
SimplifiedUX offers a simple, yet powerful approach to UX design skill improvements featuring a range of workbooks in various aspects of UX design.
Identify your areas of strength and weakness through detailed results and build confidence in your abilities.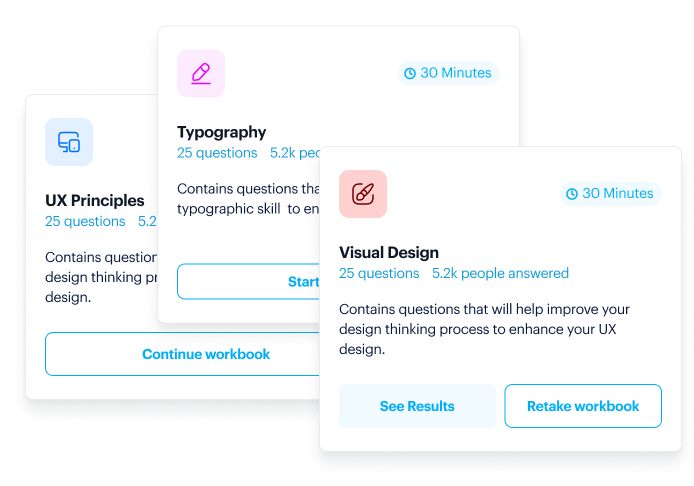 Just a few benefits ...and more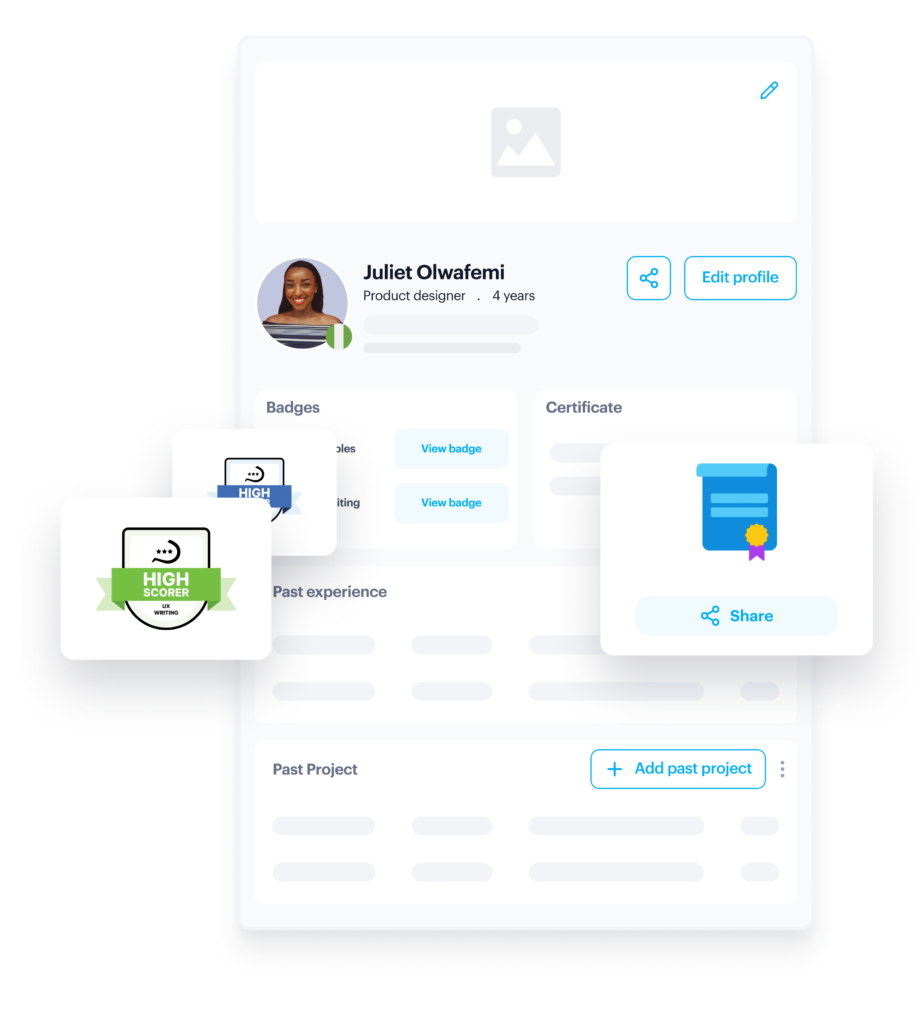 We Get It—Bragging Rights Are Important
Earn shareable badges and certificate that are available within your profile
Your completed profile is designed as a one-stop shop displaying your bio, past experiences, projects, badges, and certificate – at a glance.
Your profile, badges, and certificate can be shared with potential employers and on social media with a few clicks.
Become a top scorer on our leaderboard by showcasing your UX design expertise
SimplifiedUX is designed with UX designers like you in mind. Through our leaderboard, you are in the spotlight—ready to connect with recruiters, hiring managers, and employers.
Impress potential employers by being a top scorer and standing out of the crowd.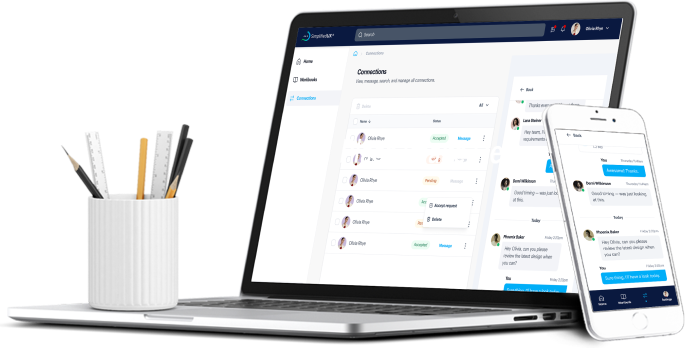 Directly Communicate with Opportunities
Chat with potential employers who have open opportunities for you
Our innovative chat feature creates a seamless connection between you and the opportunities that await you by giving employers the ability to communicate directly with you.
Stay put, shine, and let recruiters and hiring managers connect and chat with you.
Your One-Stop Solution for Career Success
Our goal is to help you land your dream job. We provide tools, resources, and guidance to navigate the complexities of the job market.
We equip you with skills and knowledge to stand out from the competition. Let us help you achieve your career goals.
Ready to land your dream job?
Join several UX designers like you already becoming better with SimplifiedUX