As you seek to level up your UX design career, the first thought that may cross your mind may be to apply to other companies outside the one you currently work with.
But have you considered leveling up your UX career with your current company, especially if you love the work culture and environment?
Most times UX designers assume the only way they can get a raise or promotion is seeking employment with a new company. While that may be accurate, how about I tell you how you can level up in your UX design career and still work with the same company you have grown with and come to love.
Level up your UX design career in the same company
Develop and enhance your skills
Improving your skills is the primary pathway to ensure growth in your UX design career. It's important to understand that you cannot expect to qualify for a higher-level UX designer position without acquiring the essential skills required for that next level.
The qualification for senior design roles are not often about your years of experience but about the quality of your experience.
As you skill up, keep a strong portfolio of work that will extensively show your skills and abilities.
Learn how promotion decisions are made in your company & be timely
It is not advisable to ask for a promotion if you know that your company only conducts performance reviews once every two years for financial reasons. Companies conduct performance reviews within specific timeframes to ensure proper budgeting and avoid financial losses when considering promotions and salary increases for their staff. It's important to be mindful of these review periods because if you request a promotion outside of the designated timeframe, even if you are qualified, it is likely to be declined.
Get familiar with how your company works its promotion and propose a promotion at the appropriate time.
Regularly visit your company's job board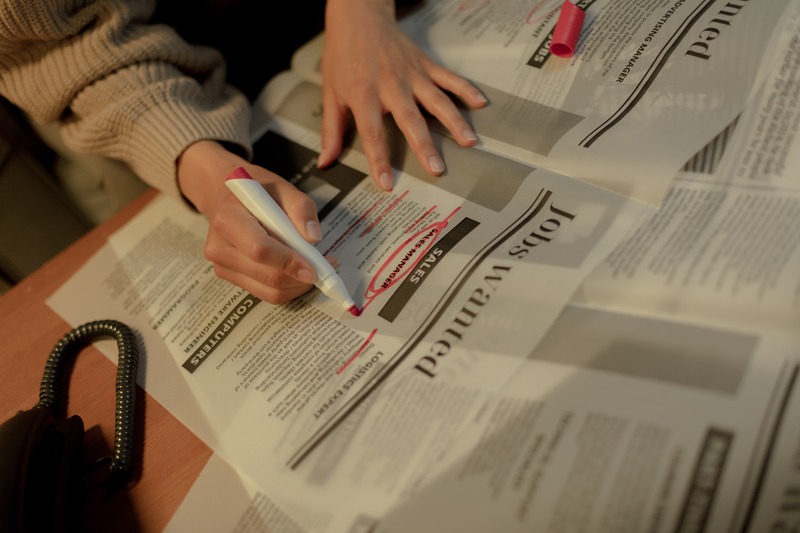 Often, your company will post vacant positions on the company site. This way you can learn when a position is available especially if the previous occupant got a better offer or is retiring.
Your manager is your greatest ally
It is rare to have a manager who is skilled at climbing the corporate ladder and still cares to support and mentor people who work under them to move up as well.
As long as you are great at your job, are valuable/have a good relationship with your manager and he/she actually cares about the growth of employees under him/her, you stand a good chance to grow in the same company as they move up themselves.
Conclusion
Now you can check company boards, be timely and have a good relationship with your manager but what will be a big bonus for you is if you have a proven record of skills required to level up to your desired position and know what is expected of a UX designer at different levels. You will also need to make sure you have some solid documentation to back up the fact that you're operating at a more senior level than your current position. It's important to have that evidence handy when you're discussing your why you should be promoted.