UX recruiters can hire the best talent for their team if they pay attention to certain details in the candidates profile as UX process and skills differ from UI process and skills.
We will look at some of those details in this article, but first, let us take a look at key differences between UX and UI design UX recruiters need to know.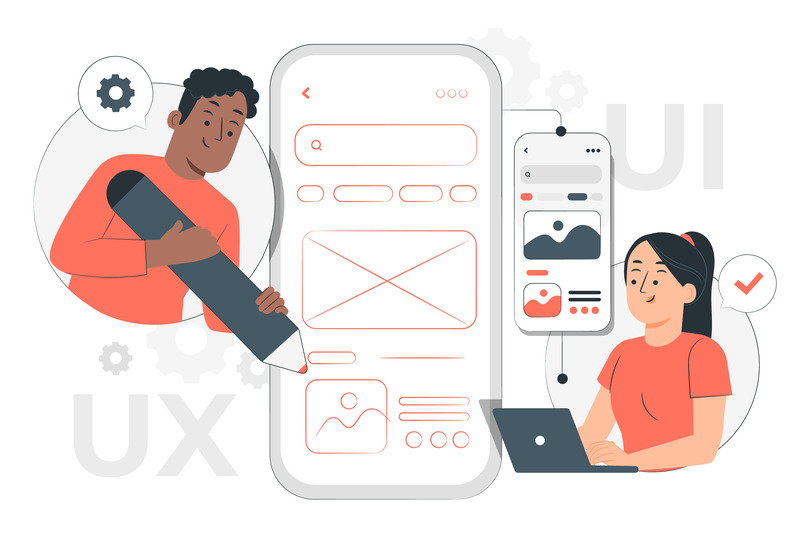 Difference Between UX And UI Design
A UI designer's task is to design the visual experience of the user journey.
UI designers' deliverables include; visual design, colors, layout, texture, style and graphic design.
A UX designer's task is to build a seamless user experience.
UX designers' deliverables include; strategy, interaction design, user research, information architecture, user analysis and site mapping.
Deliverables UX designers and UI designers have in common
Wireframes, prototypes, usability and accessibility testing.
What UX Recruiters Should Look Out For
Visual Presentation
You can spot a visual guy (UI designer) if 70% of his case study presentation are on visuals (UI screens, branding) and less about personas and research reports, user journey and flow, experience mapping, analysis – problems users have (if any) and how he plans to solve it.
This is not to say there will be no form of visual presentation on a UX designer's profile. The visual presentation will show how these findings were applied to solved the users' problem. UX recruiters should take note of this.
Deliverables knowledge
Some UX design Deliverables include wireframes – to communicate the functionality of the design and interaction design – to communicate how users interact with the interface. The UX designer should be able to express their understanding of how these are applied to UX recruiters.
Experience
Depending on the position you are hiring for, entry, mid, or senior level, knowing the level of experience a designer has will be relevant in knowing if they are the best candidate for the available position. 
Example, hiring a designer with no experience in the corporate world but a great portfolio will be best for an entry level position.
Other Factors UX Recruiters Should Consider
Values
To get this right, UX recruiters should first outline what the company's core values are. This will serve as a guide during the interview process in determining if the candidate's values align with your company's.
Assess their design thinking skills
One way to ensure that only qualified candidates are selected for the interview process is testing their design thinking skills.
When applicants test their design thinking skills, you successfully select talents who have the required skill set you need.
That's a wrap
Because we understand that UX design terminology is not a recruiter's forte, these basic pointers will guide anyone looking to hire the best UX design talent for their company.
Do not forget to ensure that talents' core values align with the company's, the candidate has design thinking skills, and their experience level match the position's requirement.
You can read other related articles