Being a UX Designer requires that you acquire some relevant skills. You will need to develop UX design skills in fundamental areas such as user research and persona development, user testing, wireframing and prototyping, information architecture, among others.
You want to know design systems and how to learn from them, understand UX projects, research and what UX design is all about.
There are more than one ways to become a UX designer. Having the right set of UX design skills is the key to getting started. But what are those skills?
Most UX designers use a combination of technical UX design skills and soft skills in their design work. These skills are specific to both the world of UX, and also the general business world.
Let's take a look at some UX design skills you need to be a UX designer, we love to call them: The ultimate UX design skills
User Research and Strategy
To create a product that solves a user problem, meets a user's need, and generally delights a user, a UX designer must first understand who that user is. That's where user research comes into play. How a user interacts with the product is heavily dependent on who the user is, a user's demographics, and persona.
User Research is one of the ultimate UX design skills which creates a pedestal to what a user experience will be. For this reason, a UX Designer must be well skilled in research methodologies, which may include qualitative and quantitative data collection, including understanding and interpretation of findings.
Knowing how to record your findings and setting out strategies towards implementation can help make you a more effective designer.
Prototyping, wireframing, user flows, mockups
An integral part of a product design process is envisioning what a product will look like. UX Designers need to be very knowledgeable about how users navigate and interact with flows of information. Depending on the stage of development, you might do this by creating wireframes, prototypes, mockups, or user flows, adept at wielding the industry's most widely used tools—including Sketch and InVision—to bring their designs to life.
Okay, let's define these terms.
Prototype: A sample of a final product used to test and gather feedback. They allow designers to test functionality and ensure there is a match between a system and its users before construction on the final product begins.
Mockup: A realistic visual model of what the final website or app will look like.
Wireframe: An image or set of images that displays the functional elements of a website or page, typically used for planning a website's structure and its functionality
User flow: A diagram that maps out each step a user takes when using a product or completing a task.
These elements of design are hands-on UX design skills that require constant practice and as a beginner, you can get started with a pen and paper and do frequent practices with an already existing app or website to get familiar with its components and as you progress in your practices, you will be able to keep track of your improvement by testing your skills on platforms like chillingdesign.
User Interface (UI) Design
User interface design is the complement of a product; the look and feel, the presentation and interactivity of a product. Visual elements like typography, layout, images, graphics, and animated motion are key to the user's overall experience. A user interface is the point of interaction between the user and a product, this could be the touchscreen on your smartphone or the touchpad on the ATM screen.
While some UX Designers may not be the ones putting the pieces together. It is important to have a strong sense of what design elements will optimize user experience and interactions.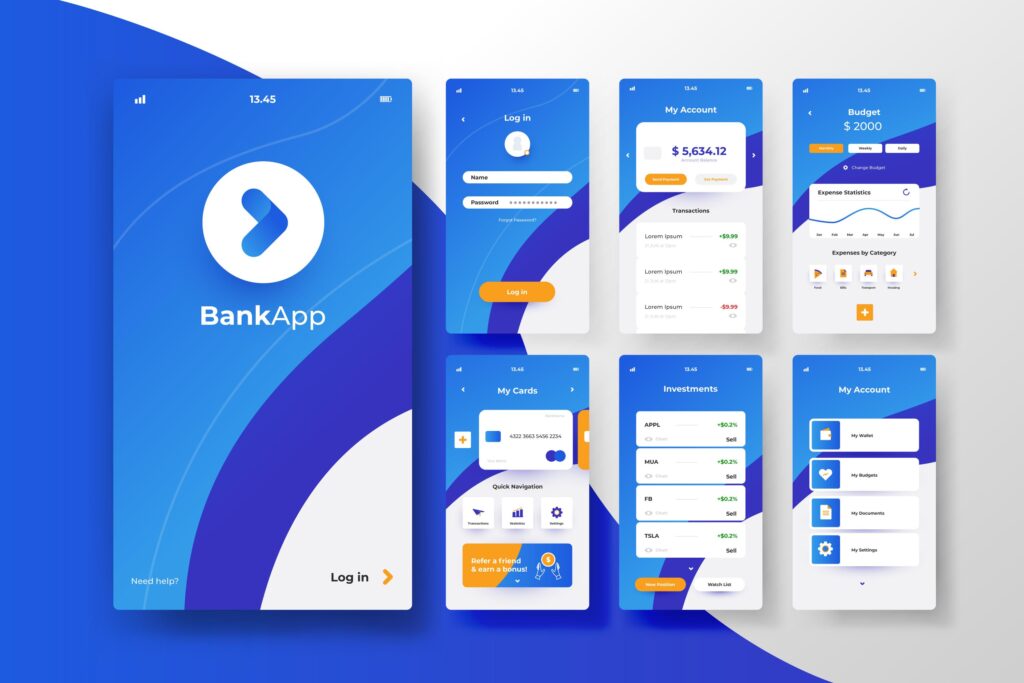 Responsive Design
Responsive design is an approach to website design that makes your web content adapt to different screens and window sizes throughout a variety of devices. It makes it possible to deliver multiple, separate layouts of your content and design to different devices depending on screen size.
Responsive web design responds to the needs of the users and the devices they're using. Because screen sizes are always changing, it's important that your site can adapt to any screen size, today or in the future. In addition, devices have different features with which we interact.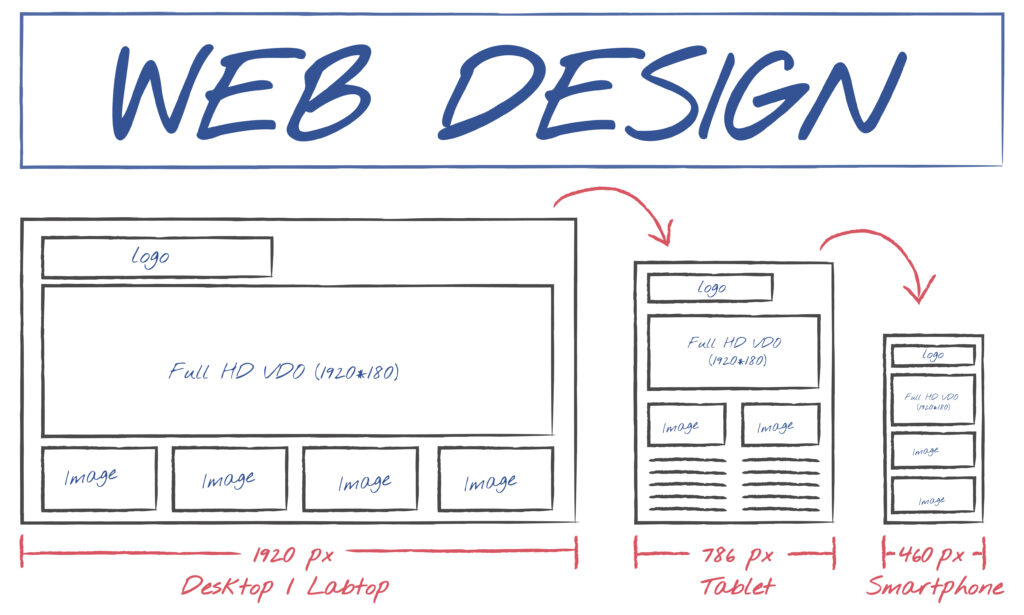 Visual Communication and Design Skills
It is important as a designer to understand the power of visuals and how they can be used to communicate. One of the ultimate UX design skills is visual communication and design. This skill requires creative thinking, strong design sense, and good user intuition. Visual design and communication can assist usability by drawing a user's attention to any place on your web that you want their attention to be.
Therefore it is necessary to have a good eye for typography, color, and core visual design elements when thinking of transitioning into UX.
Soft Skills
In addition to mastering technical UX design skills, a UX designer must possess certain levels of soft skills to ensure better productivity and a higher success rate.
The ultimate UX design skillset goes beyond applied skills and transitions into skills that can serve the business side of the product. Here are some soft skills every UX designer should possess:
Project Management
Project management is the process of applying certain principles, procedures, and policies as well as using different tools and technologies to guide a project from conception to completion.
As a UX Designer, you aren't solely responsible for the product's development, therefore, ensuring that a project is successfully completed in a way that meets all expected outcomes, from spending limits to end-goal objectives is a very important UX design skills.
Team/Stakeholder Management and Collaboration
UX Designers constantly work with different groups of individuals within an organization, the graphic designers, technology and development teams, customer success, product managers, and senior management, to create products that meet user expectations. When creating a product or service, UX Designers need to be able to work with, address, and manage the expectations of users, stakeholders, and different teams within and outside of the organization.
Seeing that UX Designers always have to work closely and liaise with several groups of people, it is important that a UX designer possess one of the ultimate UX design skills which are team management and collaboration skill. The ability to effectively collaborate is essential. Actively listening to others, taking initiative, and brainstorming are all effective skills that enable successful teamwork.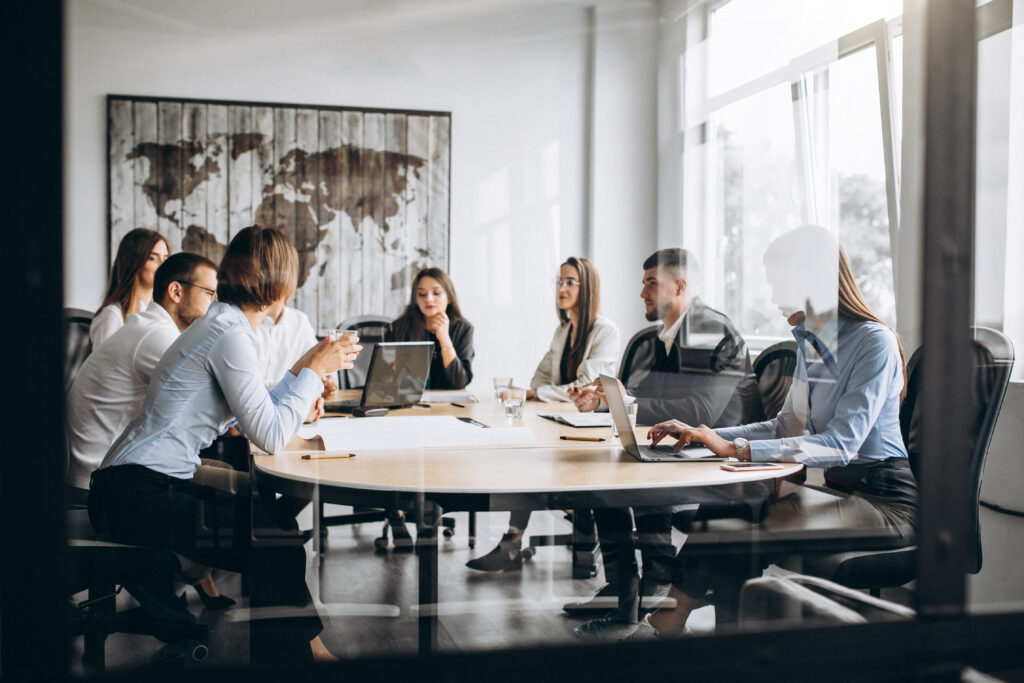 Several other soft skills also come into play which fosters better teamwork and more efficient integration of user input.
Curiosity
UX designers who are curious are easily able to engage with stakeholders, users, products, and any challenges they may face in meaningful ways. Curiosity makes you ask insightful questions, makes you actively listen and understand, and it leads to the acquiring the ability to engage more deeply with problems. UX design is a consistently evolving and changing field. Developing a sense of curiosity is sure to helps skilled designers keep up with the industry.
Empathy
Empathy is the ability to understand how other people feel. One of the biggest challenges to user-centered design is being able to think like a user in a given situation; It is generally wrong to assume that users will approach and react to problems in the same way and at every given instance. UX design simply means working for users and understanding how users think and feel is the first step towards being a great UX designer. Don't assume, Don't insinuate – Understand.
Communication
One of the ultimate UX design skills is the skill to communicate. Designers will need to rely on this skill in almost every aspect of their job. Presenting to clients and stakeholders, speaking to users, or working with teammates, UX Designers need to be able to speak, gather ideas, and comprehend feedback.
The first step towards moving forward in UX design is recognizing which skills you possess, and figuring out which skills you need to develop and improve.
Not sure where you are at with your UX design skills? Well, you can test your skills, set a skill goal, and improve your skills here at chillingdesign with our SimplifiedUX.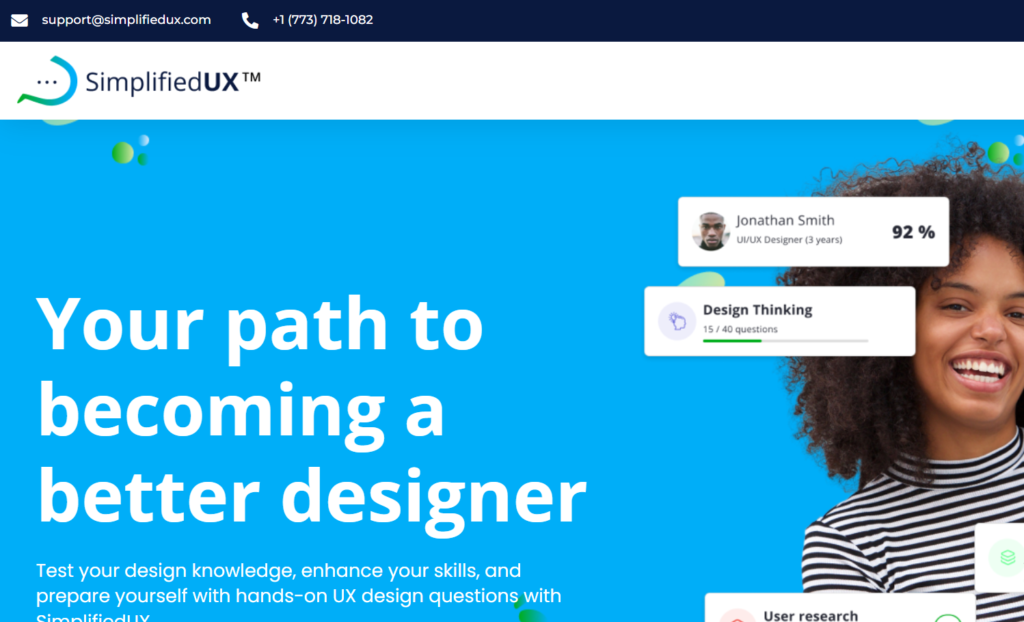 We created SimplifiedUX with you in mind, knowing that you'd love to know how far you've come on your UX design journey.