If you have been living in a bubble thinking the only UI/UX design roles there are are product designer, UI/UX designer or UX designer, you have to think again.
At the end of this article, you will learn the different UI/UX roles, the skills required, the roles they play, if they suit your personality then decide which role is a great fit for you and perfect for your LinkedIn bio and resume.
First, Who Is A UI/UX Designer?
A UI/UX designer is a person whose raison d'être (not literally anyway) is to ensure users have a great experience while using a product. UI/UX designers study the user's journey and pain points, implement design principles and carry out user tests to create a design solution or improve on an existing product with visually pleasing, user-centred designs.
In big tech, the UI/UX designer job title is further divided into specialized roles to increase productivity and maximize talents. For example, a person who is great at research and loves to meet consumer needs at the same time will excel as a UX researcher.
For the personality type, we will use the 2 broad categories of introvert and extrovert for this article.
As you may know, an extrovert thrives in the company of people and will be a great team member. An extrovert is outgoing, does not hesitate to express themselves verbally and is likely to make hasty decisions before thinking it through.
On the other hand, Introverts prefer to work solo and value one-to-one association rather than group association and will often need alone time to think and reflect before speaking out (they end up not speaking at all most of the time).
Common UI/UX Roles
Product Designer
Almost every designer uses the product designer UI/UX job title, including recruiters in their job description as this is the most popular UI/UX role entry-level designers apply to and adopt for their CV or LinkedIn profiles.
What Does A Product Designer Do?
A product designer wears many hats. He oversees the product's design and development from start to finish. Ideally, a product designer focuses on meeting users' needs and ensuring the goal of the product is accomplished through design.
A product designer ensures a product is aesthetically appealing, usable, technically feasible and functional. A product designer is not a UX designer as the two UI/UX roles differ, however, these roles are interchanged often in general tech or start-up companies.
Skills Required For This UI/UX Role
Aside the general soft skills every UI/UX designer should have, which are not limited to communication skills, teamwork, problem-solving, empathy and attention to detail, the technical skills required of a product designer include:
Information Architecture
Design Strategy
UX Research
Visual and User Interface (UI) design
Industry Standard tools and software e.g. Figma, Fig Jam, Miro, Adobe XD, etc.
Usability testing
Typography and layout
User journey mapping
A/B testing
Responsive design
Personality Type Fit For This UI/UX Role
Both personality types would thrive in this role as you could choose to work remotely (within a team and not have to meet them physically) or in an office space.
User Experience (UX) designer
You obviously expected this to be the next UI/UX role we discussed seeing that I mentioned a UX designer's role differs from that of a product designer.
At the start of your design journey, you may wonder how different a UX designer is from a person who holds the aforementioned UI/UX role. The truth is a great percentage of designers who use the UX designer role are only UI (visual) designers and are not so great with the UX side of things.
The UX designer role is the same as the experience designer role you may find on job boards. Do not get confused when you see it.
What Does A UX Designer Do?
A UX designer is more involved in a user's journey than any other UI/UX role, more like an advocate for users. A UX designer ensures users' needs, goals and preferences are met through a product's design.
Skills Required For This UI/UX Role
User research
Information Architecture
Industry software to create prototypes and wore frames
Usability/user testing
Interaction design
User persona development
User journey mapping
Personality Type Fit For This UI/UX Role
Extroverts will be great for this position as their outgoing skills will be much appreciated while conducting user research in the field. Their ability to thrive among people will give them an edge in acquiring the information needed from participants.
As an Introvert you will succeed as well because there are also online surveys and data analysis that will require a keen mind like yours.
User Interface (UI) Designer
The UI designer role is a pretty popular UI/UX role in the design industry. Designers who prefer not to stress about analysing data but prefer to experiment with different interfaces and visuals that will align with user preferences and needs. UI designers handle the visual side of a product's design.
What Does A UI Designer Do?
A UI designer works to make the user interface visually appealing, consistent, user-friendly and engaging. Designers with this UI/UX role are in charge of designing the graphical user interface of the product (app or website).
Skills Required For This UI/UX Role
Graphic design skills
Usability testing
Information Architecture
Typography
Visual design skills
Design tools and software.
Personality Type Fit For This UI/UX Role
The UI designer role would be perfect for you if you are an introvert and you do not mind spending all day by yourself experimenting with typography, layout, icons, color palettes etc.
Interaction Designer
A not-so-famous UI/UX role. An interaction designer specializes in shaping how users engage with digital products.
What Does An Interaction Designer Do?
An interaction designer analyses what a user requires in a product, defines how users navigate through the product, how they interact with different elements and how the interface responds to user actions.
The primary goal of designers with this UI/UX role is to ensure that the interaction between interface and user is intuitive, seamless, and enjoyable while aligning with the goals of the product and business.
Skills Required For This UI/UX Role
Well-versed with interaction design principles
Motion design micro-interactions) and animation
User-entered design
Strong visual communication
Information Architecture
Industry software proficiency
Typography
Personality Type Fit For This UI/UX Role
The UI/UX role and role is suitable for both personality types.
User Experience (UX) Researcher
Also known as a UX Researcher. A User experience researcher works to bridge the gap between users and the products through research.
What Does A UX Researcher Do?
A user experience (UX) researcher is often responsible for gathering required information such as user needs, behaviour, preferences etc. via survey, one-to-one interaction, and other research methods that will inform the design process.
Skills Required For This UI/UX Role
Analytic skills
Data analysis (ability to collect and interpret data)
Empathy
Research Methodology
User journey mapping
User persona creation
Usability testing
Interviewing skills
Personality Type Fit For This UI/UX Role
This UI/UX role is most suitable for you if you are an extrovert because you love to get involved and interact with people.
An introvert will excel in this role as well because of their analytical nature.
Information Architect
How often do you see the information architect UI/UX role? Almost never as you will mostly see senior product designer, junior product designer etc., however, this UI/UX role is common among big tech like Google, Amazon etc.
What Does An Information Architect Do?
An information architect is focused on ensuring that content is organised, labelled and arranged properly within a digital product, mobile app or website. Designers with this UI/UX role ensure that users can easily find and interact with the information/content they need.
Skills Required For This UI/UX Role
Knowledge of principles of information architecture
Proficiency in information organisation
Sitemaps and wireframing
Navigation design
Accessibility guidelines awareness
Content strategy
Responsive design
Taxonomy and labelling
Personality Type Fit For This UI/UX Role
This UI/UX role is perfect for all 3 personality types because as an introvert you have the option to work remotely and an extrovert will easily blend into an office space and work closely with other members of the team.
Content Designer/UX Writer
You did notice UX writer and content designer titles are put together, right? Although one may argue that they are different UI/UX roles, a UX writer and content designer both have overlapping responsibilities which makes them essentially the same role. The one thing that makes them seem different is the title the UX recruiter decides to adopt for the job description.
What Does Content Designer/UX Writer Do?
Content designers/UX writers often work closely with Information Architects, researchers and product teams to ensure well-organised content and information on an app or website.
As a content designer or UX writer, you will be responsible for crafting clear and user-centred microscopy that guides user interactions within a product. You will also be responsible for creating all forms of textual and visual content like error messages, headings, labels buttons etc.
Skills Required For This UI/UX Role
Clear and concise writing
Empathy
Content strategy
Information Architecture
Wireframing and diagramming
Research skills
Awareness of Accessibility guidelines
Storytelling skills for engaging content
Personality Type Fit For This UI/UX Role
If you are an introvert, you will be delighted with this one. Because you excel at thoughtful and deliberate communication while working in a solitary environment, you will be great at crafting texts that guide user interactions within a product.
User Interface (UI) Engineer/UI Developer
This UI/UX role is often used interchangeably but often refers to one role. A user interface developer or engineer is also the front-end engineer of a product.
What Does A UI Engineer Do?
Designers with this UI/UX role are responsible for the technical side of things. They have the skills to design user-centered interfaces that are visually appealing and turn these design mockups into functional, seamless and interactive user interfaces that meet user and business goals.
Skills Required For This UI/UX Role
Coding skills (HTML, CDS, Java script) to turn static design into interactive user interface
Responsive design skills
Testing and Debugging
Accessibility
UI frameworks
Version control
User-centric approach
Design software
Wireframing and prototyping
Typography and color theory
Personality Type Fit For This UI/UX Role
As a UI engineer, you will be involved in teamwork and collaboration with UI designers, UX designers and backend developers as well as other team members to bring your design mock-up to life. While this is a perfect role for you as an extrovert, introverts will succeed in this role as well by adopting strategies to balance their natural tendencies with effective teamwork.
Design Strategist
Every business needs a strategy to succeed. As businesses build products to solve user problems, a strategy(s) that will lead to the success of the product's design and implementation are required. In big tech, this is the responsibility of design strategists whereas in general tech or start-ups, members of the design team will be responsible for this.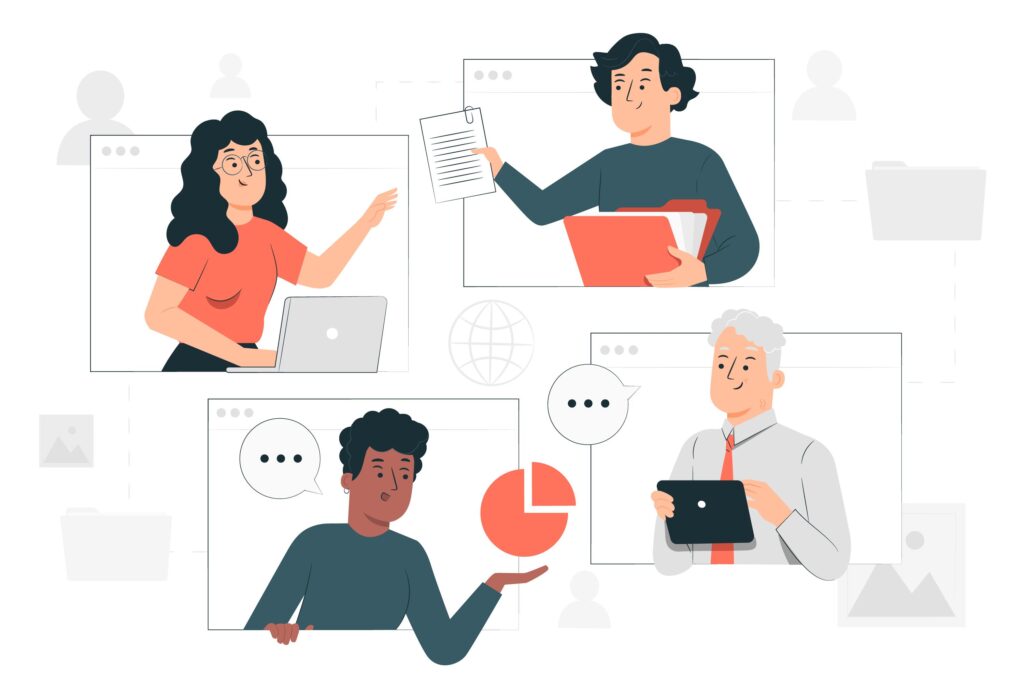 What Does A Design Strategist Do?
A design strategist is a business-minded designer. As a designer with this UI/UX role, you are focused on the technical feasibility, commercial viability and user desirability of the product.
Your responsibility involves integrating design thinking principles with business strategies to create innovative solutions for users.
Skills Required For This UI/UX Role
Design thinking
Research and analysis
Project management
Business impact assessment
Prototyping and testing
Risk management
User-centric design
Personality Type Fit For This UI/UX Role
Introverts and extroverts can both excel as design strategists. This is because the soft skills and traits needed to excel in this UI/UX role can be found in both personality types.
This role requires focused work (research and strategic planning) which aligns with introvert preference and networking (aligning with stakeholders, users and team members) which aligns with extroverts' characteristics.
Digital Designer
A digital designer is a UI/UX role attributed to designers who create visual designs or graphical assets for digital platforms.
What Does A Digital Designer Do?
Digital designers are not limited to designing graphics for screens. Their role spans more into creating user-centred designs for digital interfaces that communicate clear messages and enhance user experience.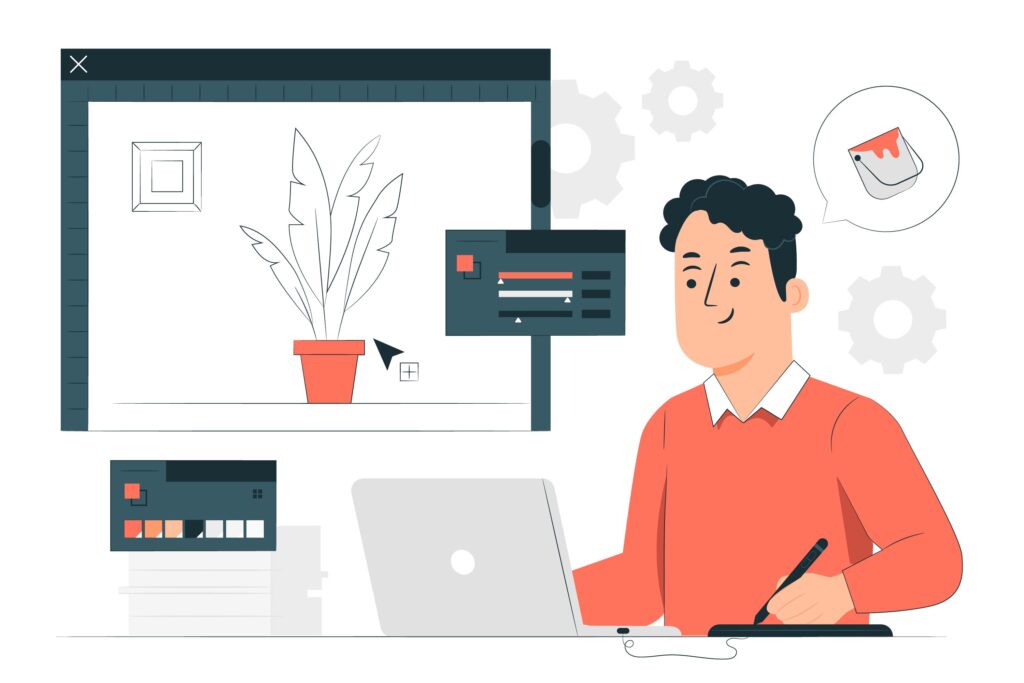 Unlike graphic designers who focus on designing graphics for advertising and branding, digital designers focus on designing digital content that users can interact with using technology (user testing, prototyping, accessibility testing, wireframing) and storytelling.
Skills Required For This UI/UX Role
Responsive design
Animation and integration design
Vector illustration
UI design
Graphic design
Prototyping and wireframing
User testing
Accessibility design
Personality Type Fit For This UI/UX Role
The digital designer UI/UX role is suitable for both personality types.
As an introvert, your ability to pay attention to detail will ensure consistency throughout designed products. An extrovert will build user relationships while interacting and gathering feedback.
UX Engineer/Full-Stack Designer
I know what you are thinking, "There's full-stack in UX design?" Oh well, there is. I mean, someone has to be so talented to know how to code and still be great at product design.
Read our previous blog post to find all your answers on full-stack designers.
What Does A UX Engineer/Full-Stack Designer Do?
Typically designers with the UI/UX role create design solutions for users but full stack designers, are the unicorn designers who not only come up with design solutions that are seamless and enjoyable for users but also implement and develop these design solutions.
Skills Required For This UI/UX Role
Version control
Responsive design
User testing and feedback
UI design
Interaction design
User research
Wireframing and prototyping
Visual design and branding
Testing and debugging
Personality Type Fit For This UI/UX Role
As a detail-oriented individual, your introverted personality will be valuable in ensuring precision in both design and coding. Extroverts will succeed in this role as they will successfully collaborate with developers and multi-disciplinary teams.
Unpopular UI/UX Roles You Are Likely To Come Across
Visual designer which is the same as a UI designer
Web designer, you are already familiar with
App designer
Game UX designer
User researcher
User experience manager
User experience lead
UI/UX developer
Usability Analyst/Usability Specialist
UX Architect which is closely related to information Architect
Let's Wrap It Up
Keep in mind that these UI/UX roles can vary depending on the company and the specific roles and responsibilities they assign to their designers so whether you are an outgoing extrovert or a thoughtful introvert, there is a UI/UX role out there for you to craft your career around. From product designers shaping holistic experiences to detail-oriented content designers crafting user-centric microcopy.
Quick tip before you go. Sign up and test your design thinking skills at app.simplifiedux.com. It will go a long way in preparing you for that interview. You will learn your strengths and focus on them to give you a competitive advantage.
Other Helpful Resources
The Role of Color in UX Design