Every UX designer, beginner or skilled, should be very efficient with using wireframing tools since wireframing is a daily part of a UX designer's job. Wireframing is the foundation of any design they want to do. 
In the same vein, UX designers need to have the right tools so as get the job done quicker, easier, and enhance the boost of productivity and results. However, it could be quite a task finding just the right wireframing tools and software to use; especially tools that fit the product design structure and budget.
If you are a UX designer or an aspiring one, this article is for you. You will be learning about different wireframing tools that you can use to ease down your wireframing activities. 
What Are Wireframing Tools?
Wireframing tools are visual mockup software that help designers quickly draft the outline of their designs as quickly as possible. With these tools, designers can swiftly create prototypes and wireframes that serve as the first step in their design projects. After this stage of wireframing, they can add more details and make the project exactly what it should be.
Examples of some of these wireframing tools are Figma, Invision Freehand, Sketch, etc. In the next section, we'll be looking at these tools in detail.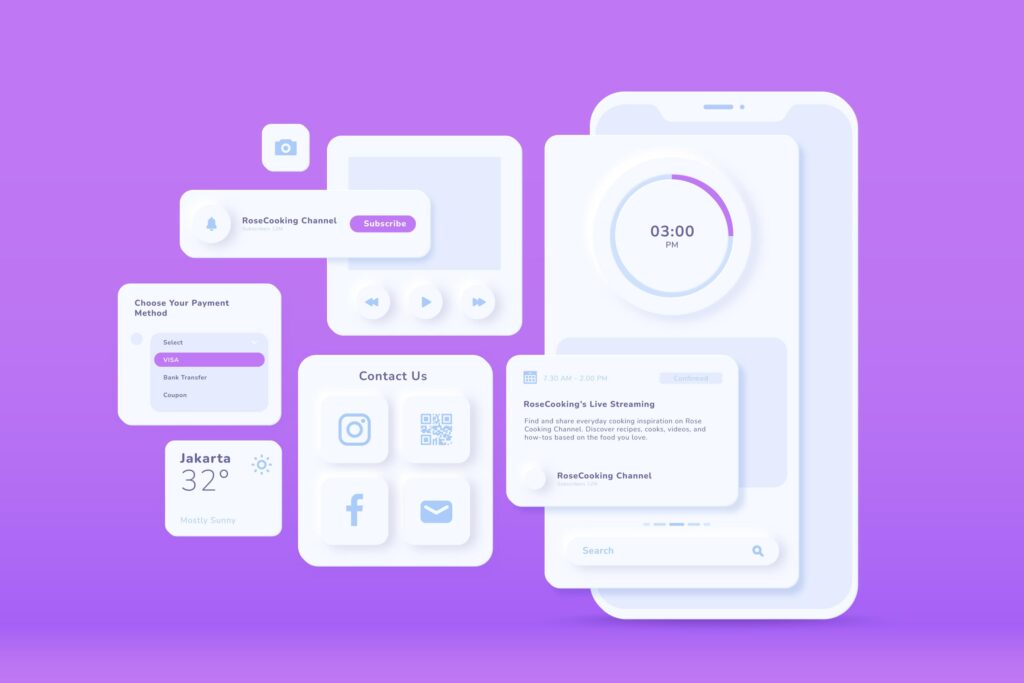 10 Wireframing Tools for UX Design
Figma has a very straightforward interface, so it is very easy and quick to use. It is in the browser and is an all-in-one design tool. One feature of Figma is that it offers real-time collaboration. This makes it possible for many people to be able to work on one project at the same time.  
This tool offers the option to sync Sketch and Photoshop in real-time. This tool also allows real-time collaboration– meaning that many designers can work on the same thing at the same time. Invision Freehand is simple to use and is the digital form of drawing wireframes using a whiteboard. It has templates that you can choose from, and also enables you to add basic images or shapes when wireframing.
This is a really powerful wireframing tool. It is vector-based; any shape you draw on it can be resized to whatever dimension you want without losing its sharpness. It doesn't have any ready-made UI elements, but once UI elements have been created, you can always reuse them as a result of the Symbols feature that it has.
The name says it all: it is a wireframing tool. Wireframe.cc is a browser-based wireframing tool that is a great pick for quickly creating low-fidelity wireframes. It is really simple to use and has a clutter-free interface. It allows you to create wireframes for web, custom screens, and mobile devices.
This wireframing tool has a large wireframing capability. It is very beginner-friendly and also allows for teamwork and collaboration. It is cloud-based and can be used for low-fidelity, mid-fidelity, and high-fidelity wireframes. The fact that it has a lot of templates and preset features to choose from, makes it a very quick tool.
UXPin allows you to quickly create wireframes and also gather feedback. The feedback makes it easy for you to modify your design appropriately. Another pointer to how easy it is to use is the fact that it is an all-in-one browser. This tool also allows you to be able to smoothly move from low-fidelity wireframes to interactive prototypes. It is highly collaborative and easy to learn.
This is a really quick low-fidelity wireframing tool. It has a simple interface and contains everything you need to do a wireframe. It also has a lot of built-in UI components and an easy drag-and-drop feature. It can be used on Windows, Mac, Google Drive, and the web.
Adobe XD is a powerful and all-encompassing wireframing tool that allows easy collaboration among people working on a project. It works perfectly for both Windows and Mac and can go from low-fidelity wireframes to high-fidelity wireframes. You can easily draw shapes with this tool or use plugins to create editable templates.
This wireframing tool has a Footer block that has in it, a site icon placeholder, background color, copyright text, and footer menu text. It also allows stakeholders to add individual UI elements to the wireframe. It is fast and easy to use, and it allows for collaboration. People can also make comments, and this helps feedback.
Just like the majority of the wireframing tools on this list, NinjaMock also allows for collaboration. It is a quick-and-easy-to-use wireframing tool and has a very interactive interface. It works with Android, IOS, Windows, and Web.
The Pricing of Wireframing Tools
The majority of the listed tools above come at no cost; e.g., Figma, Invision Freehand, Adobe XD, Wireframe.cc, etc. All you need do is check out exactly which one has features that work for you, and go for it.
Conclusion
As much as wireframing is easy, these wireframing tools above can make it easier and speed up the process. The fact that they are easy to use is another bonus; designers don't need to specially learn how to use them. So if you usually do wireframes, you may want to try out any of these tools to relieve yourself of some unneeded stress.